DUTY WITHIN THE COMMUNITY
"Societal improvements are an essential measure of business performance."
As a family-owned business, Choctaw Transportation Company is committed to serving those in need and building strong relationships with our community. It is our belief that strong relationships start by making genuine connections with our customers and finding ways to contribute to the communities in which we work and live.
Education Endowments
Choctaw Transportation Company supports local higher education programs to develop a competitive workforce and strong community. We believe that our partnership with the local higher education institutions is critical for preparing today's students with tomorrow's skills.
Choctaw Transportation Company is proud to provide the following financial assistance at Dyersburg State Community College:
WILLIAM KENT FORD, SR. SCHOLARSHIP ENDOWMENT FUND
Choctaw Transportation Company and the families of William Kent Ford, Sr. have established an endowed scholarship in memory of Mr. Kent Ford, Sr. This scholarship is open to students who demonstrate financial need. Students in any field of study are eligible to apply.
FORD CONSTRUCTION COMPANY/CHARLES F. MOORE SCHOLARSHIP
Choctaw Transportation Company awards a full tuition and book scholarship annually in memory of Charles F. Moore to a full-time student majoring in accounting.
Corporate-Sponsored Philanthropy
Choctaw Transportation Company believes that societal improvements are an essential measure of business performance. We believe that our community and our business stand to benefit from sound, strategic corporate engagement programs.
Choctaw Transportation Company has been an official corporate sponsor for United Way of West Tennessee and the Relay for Life – American Cancer Society since their inception. We have also been a corporate sponsor of the "New Life Union Mission March" since 1990.
For the 2020-2021 campaign year, the Ford Family affiliated companies were #13 in most contributions for West Tennessee.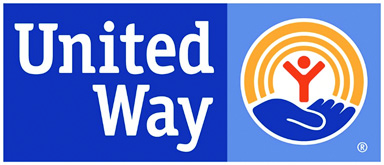 Community Outreach
In addition to our commitment to higher education and corporate-sponsored philanthropies, Choctaw Transportation Company regularly provides in-kind services to local community organizations, youth sports leagues, educational associations, and non-profit institutions including the Boy Scouts of America, Carl Perkins Center for Child Abuse, Dyersburg YMCA, and the March of Dimes.
"The Greatness of a Community Is Most Accurately Measured by the Compassionate Action of Its Members." – Coretta Scott King
For additional information and press releases, please check our NEWS section by clicking below: